Gilford NH Real Estate
Browse Gilford NH Real Estate listings below-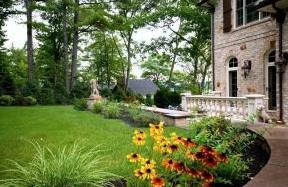 The Town of Gilford is located in central New Hampshire, on the southern shore of Lake Winnipesaukee and the northern slopes of the Belknap Mountain range.
Gilford was first settled in approximately 1777 and incorporated as a separate town in 1812. Although primarily an agricultural town throughout the Nineteenth Century, other industries were also prevalent such as sawmills, blacksmiths, and brickworks. Summer tourists came to Gilford with the Lake Shore Railroad. Many local farms would take in summer boarders and in 1843 a group of local farmers produced a tourist brochure and marketed the island properties for seasonal use.
Winter sports has always been around in Gilford. Cross-country and Alpine skiing were popular in the late 1800s and well into the early part of the Twentieth Century. Some early ski trails and New Hampshire's first motorized ski lift, were situated on the western slope of Gunstock Mountain in 1934.
Just as it has been for centuries, the natural beauty of Gilford continues to attract a bevy of visitors from around the world, as well as its year round residents.
If you would like to see Gilford Real Estate or vacation rentals, please contact one of our seasoned professional real estate agents. .


Showing 1 - 25 of 245 properties found